Hi! My name is Maxime-Alexandra, and I am 8 years old. My mom calls me The Little Holiday Helper. I wrote this book to earn money for charity! If you buy it, you donate to these charities for kids and animals!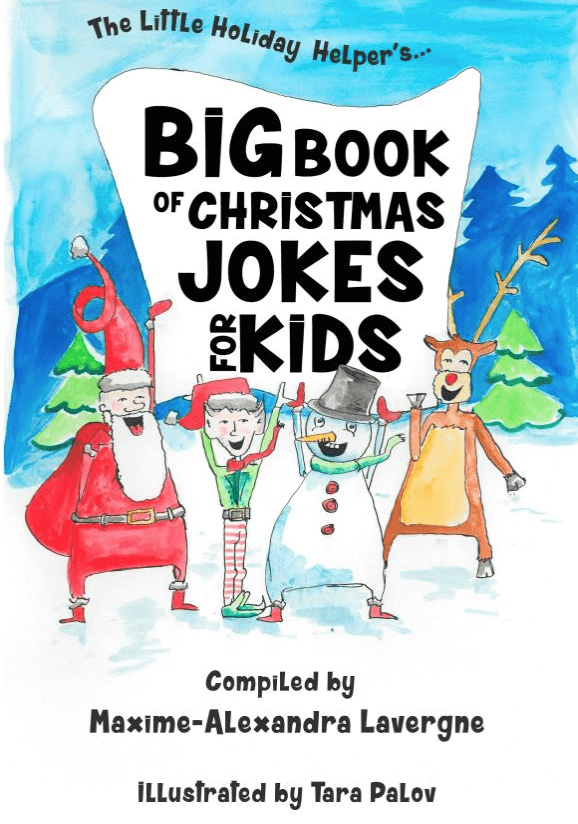 About my book:
Maxime-Alexandra's book The Little Holiday Helper's Big Book Of Christmas Jokes for Kids is absolutely stuffed full of more than 200 hilarious Holiday jokes!
Brilliantly illustrated by the talented Tara Palov, these side-splitting jokes are guaranteed to keep the whole family in laughter throughout the holiday season!
Santa Jokes, Christmas Jokes, North Pole Jokes, Elf Jokes, Reindeer Jokes, Knock Knock Jokes and more! There is something here for everyone!
Share them with teachers and friends in the classroom or at the park with playmates! Grandparents, Aunts, Uncles, Cousins…there are enough jokes inside to keep everyone you know giggling for weeks!
Partial proceeds from the purchase of each book are donated to carefully researched and selected charities for children and animals.
Thank you for visiting!